GERRARD LEADS ENGLAND STAR SIXES TEAM TO VICTORY
Former Liverpool skipper Steven Gerrard led the England team to victory in the second night of the ongoing Star Sixes tournament.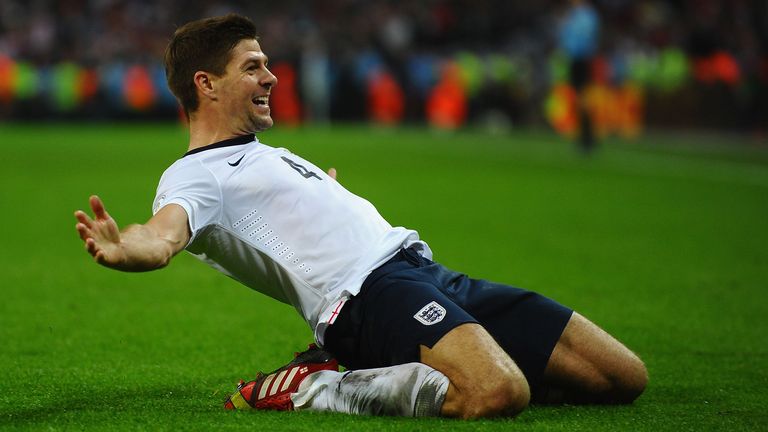 England defeated Scotland 3-1 as Michael Owen and 'captain fantastic' scored for the England legends while Mark Burchallnetted for the Scots.This victory means England would play in the final round of group matches on Saturday afternoon with a good chance of featuring the knockout phase that evening.
Owen had scored the opener and then he added a second from the penalty spot. The Scots hoped to level proceedings after Burchall's goal but then Gerrard broke through and eventually sealed the 3-1 victory.
Before the England legends met the Scottish counterparts, Spain defeated Mexico. The American side were leading but Fernando Morientes and Miguel Salgado scored a goal each to rescue full points for the European side. Spain are through to the next stage even before they face the Scots.
In Group B, Brazil enjoyed goals galore as they scored seven goals against China in the 20 minute game. Julio Baptista, Rivaldo, Juninho, Elano and Djalminha were the goalscorers.
Elsewhere, Italy defeated Nigeria 2-1. Skipper Alessandro Del Piero scored for Italy while YakubyAiyegbeni netted for the Nigerian legends.
In Group C, Michael Ballack and the rest of the German legends team played the first draw of the tournament against Denmark. Many did not think much of the Danish side but they have been the surprise package of the tournament.
Portugal lost their second match when they faced France. Former Barcelona star Deco was on target for the Portuguese side but they crashed 3-2 against the French team that had skipper Robert Pires, Eric Abidaland LudovicGuily on target.