James Milner's Believes In High Expectations
Post suffering a cut in preseason friendly of Liverpool, James Milner was made to start the premier league against West Ham with a bandage on his head last weekend. The Reds midfielder told at the match day program that there should be high expectations. Milner also said that he is in Liverpool, which is a massive one with higher expectations as it's known for winning things in this club. Players are expected to achieve victory in every single game and it's irrespective of who they play against. When they step onto the field, it's totally on the players to take the responsibility and handle the pressure.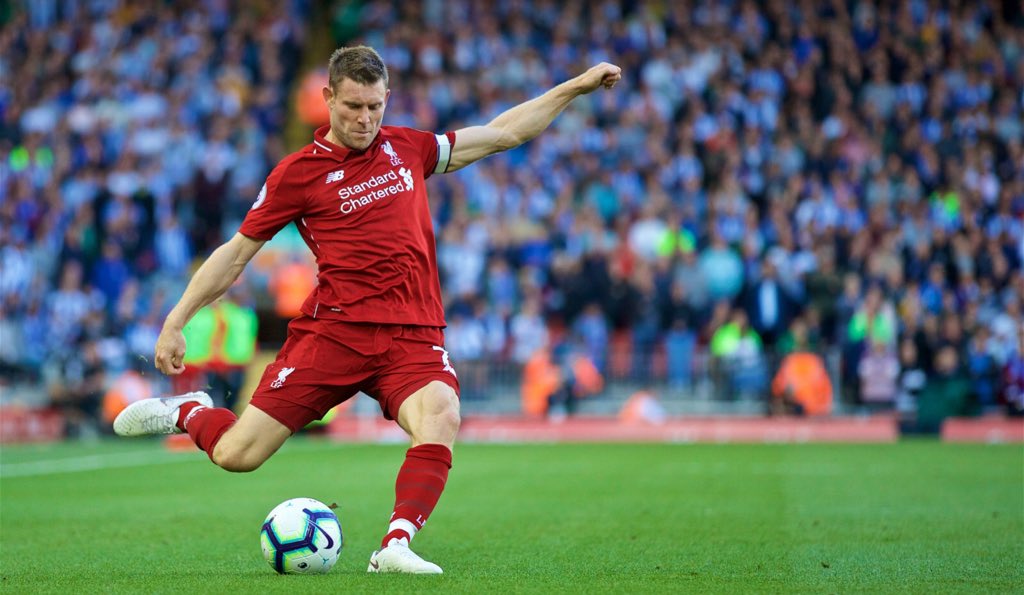 Milner said that he has been here for many years now and since then he and his team members have entered 3 finals. They have come quite close to achieving silverware. There has been a progress in the team with the presence of the manager. He also said that they are highly capable of beating almost anyone. There is no doubt that the team has evolved and they are heading towards victory each time. However, he thinks that it's time they won silverware. The team has put pressure on themselves, but it's expected when you are in a football club. It is something that the team is willing to do. However, gaining the trophy for the first time is indeed not easy. If the team can achieve the trophy, it will help in better times in the future.
Liverpool's Milner was the man of the match in the Premier League opener in Liverpool against
West Ham United and he reached the top flight in the 17th season of English football.
Milner continues to live the game and he is always excited to play well. He feels fit despite of the injury, but the role keeps changing as you age. He was the young guy in Leeds and now is the older one at Liverpool who has never stopped performing as a player.